A Korri Leigh Photography session is: A ritual.
An exercise in paying attention. To all of it.
Especially now, with a screen always near our eyeballs and the world feeling so intense and overwhelming, it can seem almost impossible to slow down and simply look around.
How are your kids different today than they were yesterday? or last month or last YEAR? Can you remember those details? Their freckles, their giggle, their silly walk when they're happy? Are those details fading?
My son is almost 13 (!!) and they do fade. It's just the natural way of life. But you CAN hold on by being more present, putting the screens down, going outside and running around and noticing the light in their hair, feeling their hands in yours, and studying their beautiful beautiful faces that will never look exactly this way again.
and I'll come along to capture it all so you'll have those memories forever.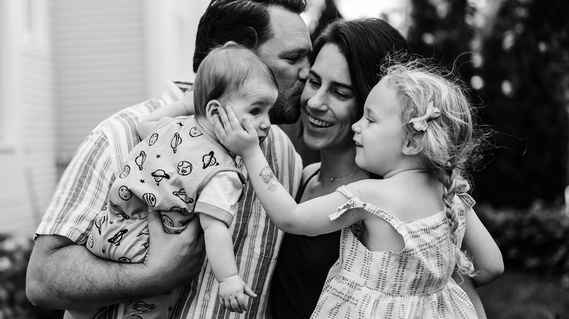 A Korri Leigh Photography session is: An experiment.
"If I knew what the picture was going to be like, I wouldn't make it." – Cindy Sherman
YOU are my art. and you are different than everyone else. So the photos we create together will reflect your unique energy and your unique love. If you're looking for the same poses, the same locations, and the same vibe year after year...I'm not your photographer.
If the thought of the photo session involving a bit of risk, a bit of the best kind of chaos, and ultimately MAGIC excites you...I am your photographer.
A Korri Leigh Photography session is: A celebration.
You deserve it. All parents do.
Being a parent is the hardest thing you'll ever do. As a single Mom there were days when my son was younger that I truly didn't think I would survive. It's relentless.
But, of course, raising our families is also the entire purpose of our being and is so overwhelmingly wonderful and magical that it feels like our hearts might burst out of our bodies.
The reality of that dichotomy should be talked about, photographed, and CELEBRATED.
You are doing an amazing job, on the good days and the bad days. You keep showing up and your children are so grateful. Celebrate the big wins, the small wins, and everything in between.
The photos are for you now, as a reminder to soak it all in.
They're for you then, as a gift to yourself for getting through it all with grace and love.
and they're for you in the future as a way to look back and remember it all.